Gloves & Hand Protection - Introduction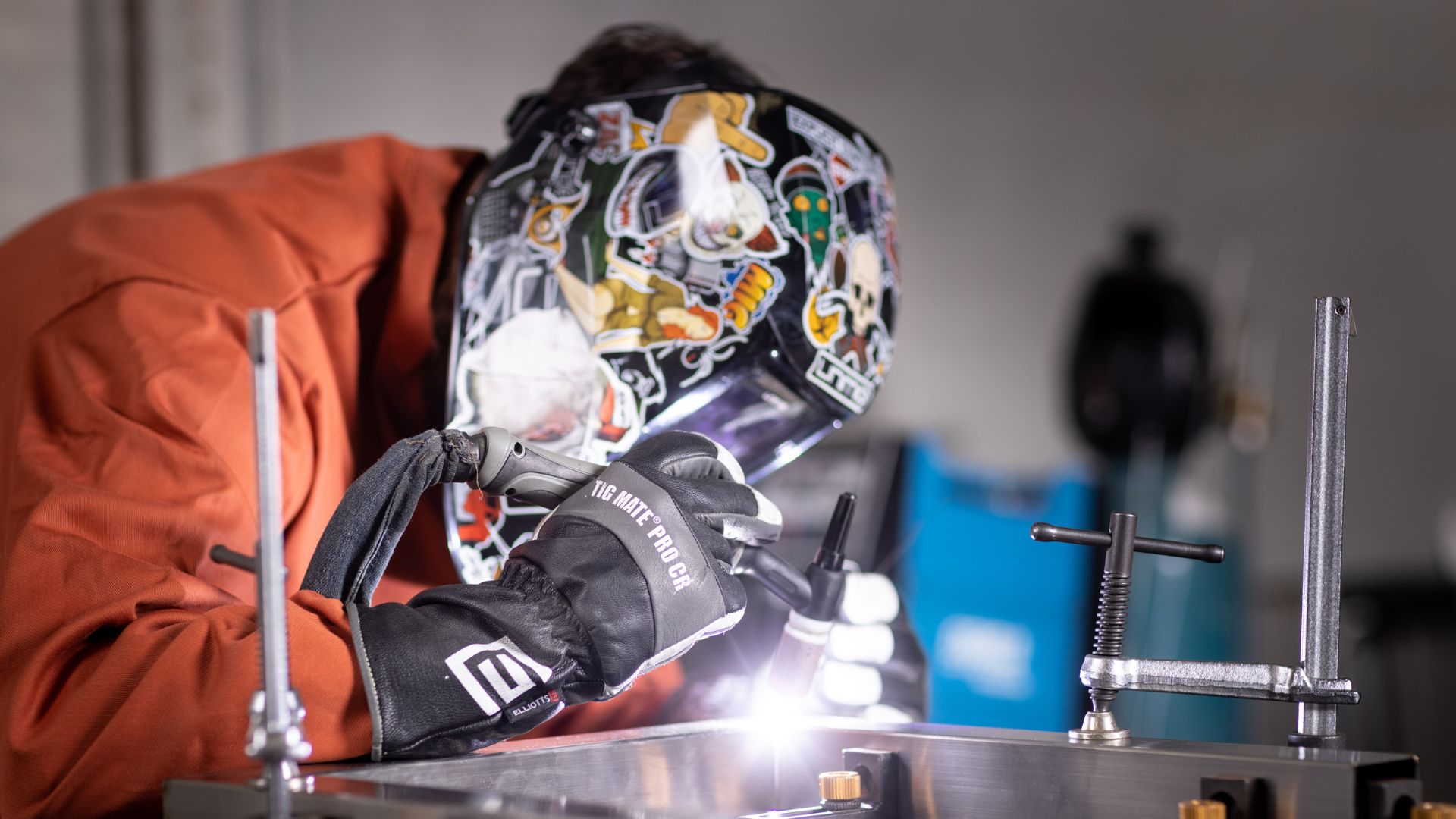 There is no better protection for your hands
Your hands are precision tools that need to be taken care of. Your hands are vital, to be injured or worse, lose such a valuable and complex tool would be devastating. With a serious hand injury or the loss of your hands, you would be unable to carry out the thousands of activities you take for granted today.
At Elliotts, we are driven to "Protect your hands from harm" in the workplace and to ultimately eliminate the damage inflicted by workplace hazards by developing gloves that you will want to wear.
Close to 50 Years of Experience in Taking Care of Your Hands!
Elliotts is a leading provider of solutions for your hand protection problems. We have been engineering and manufacturing gloves since 1966. With over 55 years of research and development and testing of new materials, we are regularly delivering innovative products and solutions to our customers. With a team of glove experts to assist you, we will help you find the glove to take care of you, whatever the application.
Research, Development and Testing!
The most common problem with hand protection is getting the balance right between the level of protection and dexterity. Usually, a higher level of protection comes at the expense of dexterity. We are constantly searching for the right combinations of materials to improve dexterity while giving better protection from heat, molten metal, spatter, cold, cuts, slashes, chemicals, vibrations and more.
The Latest Material Technologies
Our focus since 1966 has been on high-quality work gloves. Our focus has not changed, but what has changed are the designs and materials we use to create them. We are constantly developing new gloves utilising the latest technology in materials. Our new generations of gloves offer better protection with greater dexterity. Solutions for many hand protection problems come from combining the latest in yarns and material developments with traditional tried and tested materials such as leather, wool, cotton and polyester.
With the huge variety of gloves available today, choosing the right work glove has gotten more complicated. However, the good news is that you've never been better protected!
Certified Quality
Elliotts were the first in the world to certify gloves in Australia to AS/NZS 2161.3.
Let Elliotts take care of your hands. To help you make the choice of selecting the right glove for you easier we have provided a reference centre with detailed information to help you understand the materials, designs and standards involved with today's hand protection. If you can't determine what you need, call us! We have glove experts who can help you find the right glove.
Call us on 07 3265 2944 or Send us a Message!